Call Us: (705) 254-1427

Location: 760 Second Line E, Sault Ste. Marie, ON
Health starts with Wellness
Make it your priority
Free Gifts and Prizes!
Join Us for Our Launch Party
Saturday November 5th from 10am - 4pm
Take a look at
Our New Products
We still offer the same large range of vitamins and supplements! We have added & expanded some of our lines including: Skin Essence Organics, Biosteel, Every Man Jack, Kids Vitamins, Supplements Healthy Snacks & More
Get Ready for
This Holiday Season
Santa's Headquarters for all your gift giving needs! TEACHERS, SECRET SANTA, MOM & DAD, FITNESS ENTHUSIAST, and EVEN PETS! Pick up a ready made basket or request a custom made one with a theme of your choice!
More convenient
New Store Hours
Please note our new hours of operation! Monday: 9 AM – 8 PM Tuesday: 9 AM – 8 PM Wednesday: 9 AM – 8 PM Thursday: 9 AM – 8 PM Friday: 9 AM – 6 PM Saturday: 10 AM – 4 PM Sunday: Closed
We carry a great variety of health supplements
Let us help you achieve your health & wellness goals
Whether you're trying to maintain and support health, or you're trying to address issues that are of concern, we have products and knowledge to support you.
Essential Nutrients
Vitamins & Minerals
We carry a full line of single vitamins, minerals, multivitamins for both adults and children.
Natures Medicine
Herbal Remedies
Various herbs, oils, roots and spices are commonly used to enhance a person's health and to help treat various conditions.
Natural
Care
Personal Items
We carry many natural personal items that are free from harsh chemicals to help you safely care for yourself daily.
The best natural supplements, remedies & health food
Prioritize a healthy you
We carry everything from vitamins, protein, pre-workout, weight loss and energy boosting supplements, to essential oils and personal care products. Check out our competitive pricing and wide selection today.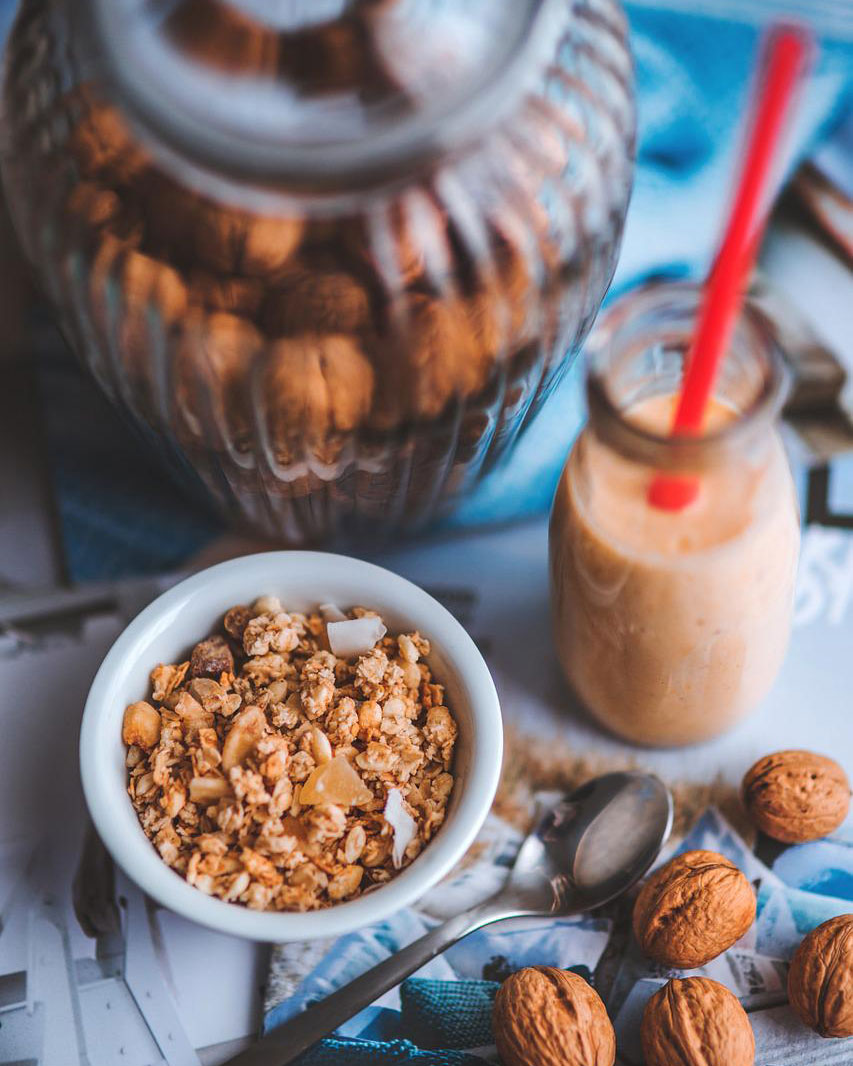 Fitness & Sports Nutrition
Products in this category range from pre-workout supplements, energy boosters, weight loss products, protein powders, amino acids, and collagen, to testosterone boosters, and fiber.
Grocery Items
We carry the "staples" to aid in a healthy diet, such as: hemp seeds, coconut oil, wheat grass, senna, coconut flour, chia seeds, shirataki noodles, almond butter and more.
Homeopathy
Tissue salts, Boiron homeopathic single remedies (pellet and liquid varieties), and various remedy combos from other companies such as Hylands Homeocan. Any item that we do not have, we can usually order for you.
Other Health Aides
Himalayan Salt Lamps, essential oils, oil diffusers, pet supplements, hazelwood jeweller.
"I went there and asked what to take. They directed me to the nurse on staff. She immedatiy knew what would help with my issue. And so far i love my results. Thank you for all your help!"
Prices are really good! I am glad I went there, I got all that I needed.
I loved going to this store today! They had exactly what I wanted and three other different forms of it I didn't know existed! It was not long before closing and I was expecting tired salespeople but the two ladies working were happy and treated me like a valued customer instead of the first timer I was. The price of my item was half of what other places were asking. I got info on other things I am considering and picked up a couple odds and ends while I was there. All in 20 minutes! I was VERY pleased with my trip!